Sage PRO ERP
Every company has a different ideal accounting and operations solution. So take stock of your requirements and make a list of your preferences and we can do the rest.
Would you like your system to have sophisticated capabilities, extensive inventory control features, and project management tools-or do you just need an easy-to-use, all-purpose manufacturing software system? Do you have unique procedures and need an application that can help you automate them? The choices are all yours-and perfection is indeed within reach-with our highly flexible business management solution: Sage Pro.
Sage Pro ERP offers robust, sophisticated accounting, operations, and manufacturing software capabilities right out of the box, and it can also be customized to your exact specifications - which is our specialty. As your business grows and your ERP software needs change, you can add modules to your Sage Pro system and increase capacity.
You can browse the modules and solutions below, or give us a call, and we can walk you through the selection to get your system just right.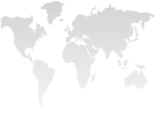 Phone:
(503) 241-5432

Toll-Free:
(800) 713-3361

Fax:
(800) 948-8891

Email:
info@coatesassociates.com

Submit A Work Request
Financial
Purchasing
Sales & Receivables
Inventory Management
Project Management
Payroll
System
Manufacturing
Other Add-Ons
Want see other products?
Click Here
to go back to our main product page.