Sage Pro ERP - Message Master & ProAlert
Message Master
ACCPAC Message Master, an advanced communications tool, simultaneously prints or sends e-mail, faxes, files and/or attaches reports.
You can send forms or reports concurrently to a virtually unlimited number of recipients at any time of day with the ability to customize settings by user, and keep a log of all documents transmitted.
ProAlert
ProAlert, an automated workflow tool, is specifically designed to notify you of key information-without having to go look for it!
It acts as a "business robot" automatically searching for critical events defined by you, and then taking appropriate action in response.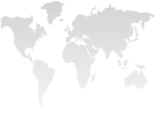 Phone:
(503) 241-5432

Toll-Free:
(800) 713-3361

Fax:
(800) 948-8891

Email:
info@coatesassociates.com

Submit A Work Request
Click here
to return to the Sage Pro ERP product page