About
We are experts in working with "source code" driven products – unique products that can be easily and inexpensively modified to fit any current or future special requirement of a business. We also work to integrate your web site and hosted business software services with back-end accounting, inventory, manufacturing, customer relationship, and sales automation systems.
We are trained in the technologies required to support the products we install, but we also have extensive field experience with the day-to-day operations of many types of businesses, and a solid understanding of business accounting requirements and practices.
We don't walk away after your system is installed -- our primary business is the provision of ongoing support for accounting software systems, not the sale of software products. We design, install, convert, interface, configure, customize, train, update, trouble-shoot and consult to make your system successful.
We partner with other technology companies as required to make sure your needs are met. We are Microsoft Business Partners, and we are trained and certified to work with a variety of products, including:
* Microsoft SQL
* Microsoft Visual FoxPro
* Microsoft Access
* Sage Pro ERP 100 & 200
* Sage Manufacturing
* Everest Manufacturing
* COSS Manufacturing
* COSS Wireless
* TIW Manufacturing
* Riata CRM
* Riata RF Data Collection
* Visual Accountmate
* Lasata Synnex F9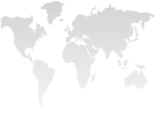 Phone:
(503) 241-5432

Toll-Free:
(800) 713-3361

Fax:
(800) 948-8891

Email:
info@coatesassociates.com

Submit A Work Request