News
Below you will find industry relevant news from a variety of sources, including our own blog. Feel free to scroll through the recent happens in our industry, as well as in our company.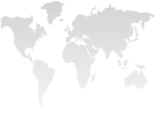 Phone:
(503) 241-5432

Toll-Free:
(800) 713-3361

Fax:
(800) 948-8891

Email:
info@coatesassociates.com

Submit A Work Request
Dec 17, 2010 - Coates & Associates

NEW!! Payroll Tax Updates for 2011
Coates & Associates now offers payroll tax updates for legacy versions Sage Vision Point or Pro ERP Series software, that the software manufacturer does not currently provide an updates for. Updates include: changes for Federal Withholding taxes and tables, State Withholding, Social Security, Medicare, and customized updates for your specific region or tax needs.


Aug 09, 2010 - Sage North America
Sage Healthcare Division Supports National Health Center Week for 4th Consecutive Year
Sage North America today announced that Sage Healthcare Division, a leading provider of electronic health record (EHR) and practice management software, is showing its support for National Health Center Week (August 8-14, 2010) by offering volunteer assistance at community health centers across the country during the week through its Project SERVS (Sage Employees Reaching out with Volunteer Service).



Read More




National Health Center Week is an annual celebration designed to raise awareness about the valuable work that community health centers do. During this week, health centers across the country host events to educate people on healthcare and the types of services provided by the centers. Many events feature free health screenings, food and refreshments, prominent speakers, and more.

"National Health Center Week is a tremendous opportunity to highlight the vital role health centers play in their community. We are appreciative of Sage's support to make the week even more successful for health centers across the country," said Dan Hawkins, Senior Vice-President of Policy and Research at the National Association of Community Health Centers. "Sage's efforts are helping to strengthen health centers in numerous communities, and we stand ready to work with everyone in the years ahead to make sure all people have a healthcare home at a community health center."

Sage Healthcare Division has supported the event for four consecutive years. This year, Sage employees are volunteering their time at several health centers across the U.S., including:

Health Linc in Michigan City, Indiana; Knox, Indiana; and Valparaiso, Indiana-Sage employees will host a back-to-school fair and carnival in which each clinic will provide free sports physicals, immunizations, school backpacks stuffed with supplies and lunch will be served at each site; and
New Hanover Health Center in Wilmington, North Carolina-Sage employees will be scanning paper medical records into the clinic's electronic system.

"Sage continues to dedicate itself to furthering the mission of improving patient outcomes and quality of care in the United States. Our involvement with National Association of Community Health Centers' National Health Center Week proves our commitment to this goal," said Lee Horner, Senior Vice President of Sales for Sage Healthcare Division. "Sage strives to continuously serve communities through programs where Sage employees volunteer countless hours and thousands of dollars to support worthy causes every year, including community health centers, which we salute for the important role they play in our healthcare system."

Sage has been a longstanding provider of information technology solutions to the CHC and Federally Qualified Health Center (FQHC) market, said Tony Ryzinski, Senior Vice President of Marketing for Sage Healthcare Division, and maintains a strong commitment to this segment by developing products that address its unique needs.

"We maintain a close relationship with our CHC partners and continually solicit their input and recommendations," Ryzinski said. "Many of our CHC partners provide critical insight into the needs of their clinics, providers and patients, and Sage recognizes the increasingly important role of the CHC and FQHC in today's evolving healthcare economy, as their mission broadens in providing access to care to broader segments of the population."

See the article at Sage North America

Aug 04, 2010 - Sage North America Sage Payment Boss Helps Small Businesses Get Paid Anytime, Anywhere

Small businesses with a merchant account and 3G phone can get paid immediately with Sage Payment Boss!

Sage North America today announced Sage Payment Boss, a new mobile tool that allows small businesses to get paid anytime, anywhere, by accepting credit cards using a 3G enabled phone and a merchant account.



Read More




With Sage Payment Boss, small businesses can select Sage Payment Solutions or another merchant account provider, and all payments are verified on the spot, ensuring that small businesses get paid immediately. As a payment is processed, the system automatically sends an e-receipt to the payee once the transaction is complete, and provides the small business with a light customer management tool to capture basic customer information, like address, email, and phone number, keeping a handy history of transactions for easy viewing.

"Cash flow is a major issue and can be difficult to manage for small businesses," said Jamie Sutherland, vice president and general manager, Sage Simply Accounting. "Sage Payment Boss addresses the number one issue facing small businesses today: getting paid, and with the convenience and flexibility of the Internet, doing it anywhere, at anytime, the way they want."

When used in conjunction with Sage Billing Boss, Sage Payment Boss helps small businesses to get paid immediately, tracking and managing their incoming cash flow in real time, monitoring their sales activities and reconciling their credit card transactions with their merchant accounts. Used together, Sage Payment Boss and Sage Billing Boss remove all paperwork related to sales tracking from the sales process, and allow small businesses to focus on selling, not completing paperwork.

"Small businesses need affordable solutions to help them to stay ahead of the curve—especially when it comes to getting the bills out, getting paid, and managing customer relationships," said Laurie McCabe, industry analyst, partner and co-founder, SMB Group. "Solutions like Sage Payment Boss and Sage Billing Boss truly fit that bill. These solutions give small businesses all of these capabilities in an anytime, anywhere format—whether on a desktop PC or via a smart phone—at a fraction of the cost that larger businesses pay for the same capabilities. In fact, unlike some others in the space, Billing Boss is a free service, no matter how many customer accounts a business adds."

Users access Sage Payment Boss through a mobile browser, and all transactions are routed through Sage's secure servers to ensure that industry standards for data security are met, so small businesses can feel secure using Sage Payment Boss.

Sage Payment Boss is the newest Connected Service in the broad Sage portfolio of products and services supporting small to midsized businesses worldwide.

See the article at Sage North America