Payroll Tax Updates
NEW!
Coates & Associates offers payroll tax updates for legacy versions Sage Vision Point or Pro ERP Series software, that the software manufacturer does not currently provide an updates for.
The updates include:
changes for Federal Withholding taxes,
changes for State Withholding taxes for all states
changes to Social Security, Medicare and Federal Withholding Tables
customized updates for your specific region or tax needs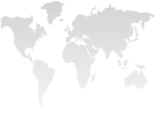 Phone:
(503) 241-5432

Toll-Free:
(800) 713-3361

Fax:
(800) 948-8891

Email:
info@coatesassociates.com

Submit A Work Request
Standard Payroll Tax Update Annual Package
What's Included
changes for Federal Withholding taxes,
changes for State Withholding taxes for all states
changes to Social Security, Medicare and Federal Withholding Tables.
When you purchase this subscription you are entitled to all updates required to get you through a calendar year. We send you the first update automatically, sometime around the first of each year. You must request additional updates as needed for the remainder of the year by contacting your software support person, or Coates & Associates.
Cost & Ordering
The subscription costs $495 per calendar year.
Please specify your software product and version when you order.
You can order by contacting us at 800 713 3361 x100 or Doug.Coates@CoatesAssociates.Com.
Visa, MasterCard, Amex and company checks are accepted.
What is Not Included
SUTA, SDI and local payroll taxes. These have to be individually configured for your company.
W2, 941, 1099 or Magnetic Media format changes, if any.
Changes to SBT or ACCPAC or Sage programs associated with tax processes.
Installation services beyond written instructions.
Installation Options
The updates can be installed by any consultant certified to work with these products.
Other Notes
We make backup copies of your tax configuration before the Updates are installed, so installation problems are easy to recover from.
If you have a problem running the update, you may run it again with no ill effects.
If your Payroll programs have been modified this update should be installed by someone who is familiar with the modifications and knows if changes in this update could affect your modifications.
A variety of factors can affect the success of your tax update. We do not take responsibility for the accuracy of the update if you fail to check the results after installation. We provide information on how to do this.
If you find a problem with an update, call for support and we will attempt to resolve the problem as quickly as possible.
Portions of the update routines are based on programs that are copyrighted by ACCPAC. The remainder is copyrighted by Coates & Associates.
Specialized Tax Update Services
Need additional updates? Need something more customized?
We will provide any additional services you require at our standard rate of $130 per hour. Most updates take 1 to 2 hours to perform, as long as your PR software has not been customized, and the work can be done from our office. Please
call for more information
.
Products We Cover
We cover the products listed below for update services.
Sage Pro ERP
ACCPAC Pro Series
SBT Pro Series
SBT VisionPoint
If your product is not listed here and you need this type of services, please feel free to
call us
.