Solutions
Your business is unique, not cookie cutter. Why doesn't your software know that?
We are all sick of the one size fits all. You have important things to do, and you don't have time to bother with trying to get your off-the-shelf software, with all the things you don't need and none of the things you do, just to work.
So often we are forced to make programs, that were never intended to do what you need, work with other programs just to get something that seems so simple done.
If you're
done
, we understand.
Let us help you get back to what's important, running your business. Let us take care of the rest.
Explore the solutions below to learn how we can help, or give us a call and we'll walk you through the best customized option, just for you.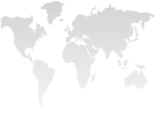 Phone:
(503) 241-5432

Toll-Free:
(800) 713-3361

Fax:
(800) 948-8891

Email:
info@coatesassociates.com

Submit A Work Request