Sage Pro ERP - Payroll & Direct Deposit
The Sage Pro Payroll module enables you to calculate and maintain payroll and labor distribution for hourly, salaried, commissioned, and per-unit employees in an easy-to-use graphical interface.
Payroll includes tax calculations for all 50 states, the District of Columbia, and Puerto Rico. An impressive array of reports is included to provide payroll-related information on your employees, taxes, workers' compensation, EEO, pay types, 940/941, and much more.
Payroll can be used as a standalone solution or integrated with other Sage Pro accounting modules such as General Ledger, Accounts Payable (including Bank Reconciliation feature), Job Cost, and Project Accounting.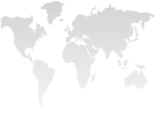 Phone:
(503) 241-5432

Toll-Free:
(800) 713-3361

Fax:
(800) 948-8891

Email:
info@coatesassociates.com

Submit A Work Request
Features
Pay Types
Distributes salaried and hourly amounts to different jobs, departments, General Ledger accounts, or pay types (e.g., sick or vacation pay).
Supports multiple vacation types.
Automatically posts sick and vacation expenses and liabilities to General Ledger during payment processing.
Report vacation, sick, and personal time on check stubs.
Calculates user-defined set of taxes for particular pay types, including various expense categories or taxing authorities.
Allows grouping of taxes into tax territories to handle employees who work in more than one state during a pay period.
Supports pre-defined tokens, tax formulas, and tables covering federal and all state taxes that are user-modifiable and can be automatically updated with a Sage Pro tax subscription (additional subscription fees apply).
Enables addition of user-defined taxes, tax formulas, tables, and tokens, which can be merged with Sage Pro tax updates.
Earned Income Credit is handled as a negative tax for qualified employees and is printed on pay stubs and W-2 forms.
Provides option to calculate taxes on the fly for verification during posting.
Allows multiple user-defined deductions assigned to an employee and /or posting.
Allows virtually unlimited number of taxes to be withheld from an employee's pay.
Enables employers to match employee deductions such as 401(k) plans based on a percentage.
Support 401(k) contributions.




click pictures to view larger images
Checks
Provides the ability to void multiple checks at once.
Offers three check types in both multi-purpose and pre-printed check stock.
Links with Accounts Payable bank reconciliation.
Employer Reporting
Report adjustments in current quarter for voided checks created in a previous quarter.
Reports workers' compensation premiums owed based on rates, wages, and hours.
Key Reports
Some of the reports included are:


940 Report
941 Exception Report
941 Report
Check Register
Deduction Listing
EEO Report
Employee Accrued Time Report
Employee Address List
Employee Deduction Status
Employee Mailing Labels
Employee Pay History
Employee Seniority List
Employee Status
Employee Wage and Tax
Labor Statistics
Magnetic Media Reports
Pay Types Listing
Payroll Deduction Register
Payroll Journal Report
Payroll Labor Cost Report
Payroll Liability Report
Payroll Register
Payroll Tax Register
Posted Earnings Report
Tax Jurisdictions
Tax Listing
Tax Territories
W-2s (printed and magnetic media)
Workers' Compensation Report




click pictures to view larger images
EFT Direct Deposit
The Sage Pro Direct Deposit Payroll module integrates with Sage Pro Payroll and adds direct deposit capabilities through support of Automated Clearing House (ACH). The net amount of an employee's paycheck can be set up to deposit into the bank account or accounts specified by the employee.
Direct Deposit Payroll provides support for as many as four bank accounts per employee for direct deposits.
Reports
Direct Deposit Status
Direct Deposit Register
Click Here
to return to the Sage Pro ERP product page.