Sage Pro ERP - Accounts Receivable
The Sage Pro Accounts Receivable module is a complete billing and accounts receivable system with extensive sales analysis reports.
Accounts Receivable delivers incomparable invoice management capabilities, including expert tracking of complete invoice history and highly flexible invoice creation and printing options.
This module instantly displays and prints 24-month customer sales and 36-month item sales histories and graphs, and updates customer and inventory records in real time, providing you with the most current information at all times.
An extensive array of reports is available, including the powerful Real-time Business Status Report, which provides an instant snapshot of many key receivables and inventory indicators.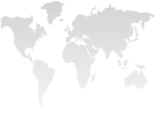 Phone:
(503) 241-5432

Toll-Free:
(800) 713-3361

Fax:
(800) 948-8891

Email:
info@coatesassociates.com

Submit A Work Request
Features
Maintaining Customers
Creating Invoices
Entering Payment Receipts
Tracking Customer History
Reporting
Key Reports
Click Here
to return to the Sage Pro ERP product page