Sage Pro ERP - Intercompany Transactions
The Sage Pro Intercompany Transactions module lets you enter General Ledger and Accounts Payable transactions that affect more than one company by automatically distributing transactions across two or more companies.
Intercompany Transactions simplifies and significantly reduces the amount of work required for Intercompany accounting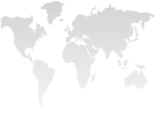 Phone:
(503) 241-5432

Toll-Free:
(800) 713-3361

Fax:
(800) 948-8891

Email:
info@coatesassociates.com

Submit A Work Request
Features
Enter Journal and Payable transactions across multiple companies.
Journal entry net postings are automatically balanced to an intercompany control account.
Transactions can be redistributed by dollar or percentage amounts to different accounts.
Multicompany distribution and ability to pick any target company account on the fly.
Enter Intercompany General Ledger journals and Payable invoices or credit notes.
Ability to enter comments on each line in a distribution.
Transaction references and descriptions provide an audit trail for easy reference.
Capacity for different companies to have different year-ends. Period numbers are automatically adjusted as transactions are created in each company.
Intercompany Postings Wizard uses transactions from the source company to create the appropriate journal entries in the receiving company.
Click Here
to go back to Sage Pro ERP product pages