Sage Pro ERP - General Ledger
The Sage Pro General Ledger module delivers advanced general ledger and financial reporting capabilities designed to meet the needs of today's proactive, growth-oriented businesses.
The General Ledger module is the foundation of your Sage Pro ERP system. It is completely integrated with all modules and is the key to maximizing the efficiency and accuracy of your financial data.
It provides a comprehensive means for maintaining your business financial records, and producing strategic financial statements and reports.
General Ledger's wide variety of budgeting and reporting features give you the power and flexibility necessary to control your company's financial activities.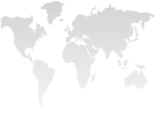 Phone:
(503) 241-5432

Toll-Free:
(800) 713-3361

Fax:
(800) 948-8891

Email:
info@coatesassociates.com

Submit A Work Request
Features
Maintaining Accounts
Processing
Budgeting and Reporting
Key Reports
Over 60 financial, comparative, and audit trail report formats can be customized from a matrix of user-selected options: displayed, printed, exported to a spreadsheet, faxed, sent by e-mail, or saved on disk. Some of the reports included are:
Click Here
to go back to Sage Pro ERP product page.