Sage Pro ERP - Job Cost
The Sage Pro Job Cost module is a fast, flexible accounting tool for project and job cost management.
Use Job Cost to evaluate your operations and improve efficiency in everyday work activities.
With Job Cost, you can monitor labor, material, and indirect costs associated with a job or project to ensure profitability. Select features that fit your company's operation and generate reports that conveniently track jobs by price or cost.
Job Cost's versatility meets the needs of diverse job-oriented businesses, including made-to-order manufacturing, engineering, architectural, construction, and service/repair companies.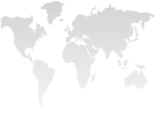 Phone:
(503) 241-5432

Toll-Free:
(800) 713-3361

Fax:
(800) 948-8891

Email:
info@coatesassociates.com

Submit A Work Request
Features
Maintaining and Tracking Jobs
Job Cost includes nine levels of detail in a transaction: job, division, phase, category, cost type, item code, item description, unit price /unit cost, and individual transaction.
Create budget and estimates for job, category, and item levels.
Add picture files to your jobs (pictures can be taken at beginning, during, and at the end of the job).
The interface is customizable, including job number templates, user-defined screen label names, etc.
Optional user-defined standard phases and categories for all jobs.
List both client and owner for any job and indicate which to bill.
Detailed transaction histories.
List job lender information.
Inquiry screens list current job totals with option to print.
Optional CSI format for phases.
Certified and non-certified payroll and reporting.
Track change orders.
Track subcontracts and subcontractor information.
Kitting capability.
Ability to transfer transactions between jobs / phases / categories.
Line item notes.




click pictures to view larger images
Direct and Overhead Costs
Enter all project costs and take advantage of detailed audit trails for each posted individual cost.
Track committed costs.
Payroll burden.
Overhead allocation.
Billing Jobs
Choose from five billing methods: time and materials, not to exceed, fixed price by job, fixed price by phase amount, and fixed price by phase percent.
Create draft and final invoices using automatic and non-automatic options.
Supports AIA Invoices and Recurring Billings.
Optional billing of freight as a separate line item on fixed amount invoices.
Bill multiple jobs on one invoice.
Flag transactions as billable, non-billable, or hold.
Multiple billing schedules.
Multiple invoice layouts.
Job Cost item maintenance for non-inventory items; use flat rates or markup percentages for billing.
Integration with Other Sage Pro Modules
Invoices update Accounts Receivable files automatically.
Update item quantities in Inventory Control.
Accounts Payable invoices entered in Job Cost update Accounts Payable files.
Use Purchase Orders entry in Job Cost to mark purchase order items for jobs.
Purchase orders entered in Job Cost update Purchase Orders files.
All transactions distribute to General Ledger; optional WIP / Revenue journal entries for cost transactions.
Import functions include material transaction and payroll timecard information, which may be transmitted to Payroll.
Optionally use Accounts Receivable ship-to file or customer file for job site address.
Accounts Receivable and Accounts Payable retainage.
Updates Job Cost from Purchase Order Receipts.
Key Reports
Some of the reports included are:


Aged WIP Report
Accounts Receivable Aging by Job
Certified Payroll Report
Cost Variance
Estimate/Budget Report
Inventory On-hand and Work-in-Progress
Item Revenue
Job Cost Purchase Orders Report
Job Profit Analysis
Job Status Report
Labor Utilization
Payroll Register
Period Job Report
Sales Volume
Transaction Journal
Transaction Listing
Unposted / Posted Overhead Report




click pictures to view larger images
Click Here
to return to the Sage Pro ERP product page