Sage Pro ERP - Customer Connect
The Sage Pro Customer Connect module delivers comprehensive contact management for current or prospective customer and vendor company records.
It allows an unlimited number of contact records per company and an unlimited number of transaction events per contact. All transactions are updated in real time for up-to-the-minute, on-screen access.
When Customer Connect is used in conjunction with the Executive Dashboard, access to customer and vendor companies is easily extended across the web.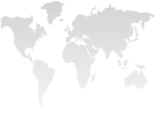 Phone:
(503) 241-5432

Toll-Free:
(800) 713-3361

Fax:
(800) 948-8891

Email:
info@coatesassociates.com

Submit A Work Request
Features
Working with Customer and Vendor Company Contacts
Utilizes a powerful search screen to search on any field with support for filter and /or string expressions.
Maintains an unlimited number of contact records per company.
Tracks an unlimited number of events per contact record.
Supports a real-time to-do list by pressing a single function key.
Supports an unlimited number of user-defined call types.
Automatically generates company ID numbers in a user-defined format.
Supports user-defined screen labels for key terminology.
Provides a total of 24 user-definable information fields with generous field lengths and support for memo fields.
Allows eight phone numbers per contact record.
Maintains a personal memo field for each contact record.
Provides an unlimited memo field for each transaction event.
Supports a separate company database from customers and vendors.
Imports customer records and creates company and contact records.
Imports vendor records and creates company and contact records.
Supports SIC coding of companies and title coding of contacts for effective prospect profiling.
Allows an unlimited user-defined search capability.
Allows nine user-defined fields to be validated by system rule tables.
SIC and NAIC codes included in the customer table.




click pictures to view larger images
Inquiries
Provides single-click access to open orders, payables, receivables, shipments, receipts, purchase history, and more.
Tracks subject thread number for easy management of multiple contact events.
n Sales Orders can be entered from a contact record with a single click when linked to Order Entry. Purchase Orders can be entered from a contact record with a single click when linked to Purchase Orders.
Maintains a contact's alternate address, birthday, and anniversary.
File Merge Capabilities
Provides a robust Quick Merge screen for OLE support to Microsoft Word for documents, envelopes, and labels as well as MAPI support for e-mails.
Sends and automatically logs MAPI-compliant e-mail messages.
Creates and automatically logs OLE documents from Microsoft Word.
Provides unlimited user-defined templates that can be added and customized on the Quick Merge screen.
Features remote synchronization of Customer Service data files.
Provides mail merge capabilities with prospect, customer, and vendor records.
Imports from external file formats.
Reporting
Prints customizable contact sheets for prospects, customers, and vendors with an option grid that enables the user to specify the amount of event history to include.
Support for reports to be exported to Microsoft Excel or HTML.
Automatically calculates call durations.
Key Reports
Summary Sales Analysis
Source Contribution to Sales
Activity Report by Company
Activity Report by Event Date
Activity Report by Event Type
Activity Report by User ID
Individual User To-Do Lists
Contact Report by Company
Contact Report by Event Date
Contact Report by Event Type
Contact Report by User ID
Prospect Company Listing
Coates & Associates also sells and supports quality add-ons for CRM, as well as many other business functions.
Please
Click Here
for a list of add-on products that can make Sage Pro ERP even more tailored to your needs.
Click Here
to return to the Sage Pro ERP product page.