Sage Pro ERP - Purchase Orders
Sage Pro Purchase Orders is a complete purchase order processing system with real-time tracking, automatic updating of vendors and inventory account balances, and extensive reporting capabilities.
This module enables you to expertly manage a broad array of vendor and inventory information, including purchases, balances, reordering, and much more.
It provides a variety of up-to-the-minute status reports, so you can quickly check information about your vendors, inventory items, outstanding orders, and related business transactions.
Purchase Orders integrates with Sage Pro Accounts Payable to deliver effective tracking of liabilities and invoice receipts.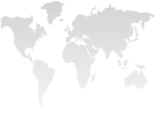 Phone:
(503) 241-5432

Toll-Free:
(800) 713-3361

Fax:
(800) 948-8891

Email:
info@coatesassociates.com

Submit A Work Request
Features
Entering and Maintaining Purchase Orders
Each journal batch can have its own currency and exchange rate.
Creates purchase orders and handles receiving.
Supports blanket orders with individual purchase orders released against the master order.
Generates recurring purchase orders, drop-ship orders, and special bids / quotes.
Choose to ship a purchase order to a different address, including a customer, if you have Accounts Receivable or Order Entry.
Print receiving documents when creating purchase orders.
Unit of measure conversion allows purchase of items in different units of measure than you stock or sell.
Records virtually unlimited notes and memos with any line item.
Warns you when a vendor's balance exceeds available credit.
Supports recurring purchase orders.
Use standard comment text or create purchase order comments that are printed on the purchase order.
Locates vendor records by full or partial phone numbers on pick lists.
Allows cancellation of open quantities after a receipt is entered.
New vendors and inventory items can be added during purchase order entry.
Creates a Return Order when necessary and applies it to the original purchase order.
Message Master option allows added capability to fax or send purchase orders by e-mail.




click pictures to view larger images
Receiving Purchase Orders
Designate items to require inspection prior to receipt with report tracking for items pending or failing receipt.
Tracks groups of items by the lot numbers entered when receiving items.
Supports inventory tracking of individual items according to serial number.
Provides schedules for material receipts.
Receives partial drop shipment purchase orders.
Updates vendor and inventory balances in real time.
Receives purchase orders by item.
Customer invoicing can be deferred when receiving drop ship purchase orders.




click pictures to view larger images
Item Cost Levels
Cost tiers for vendors can be set up by item based on volume quantities or vendor specials.
Integration with Other Modules
Works with Accounts Payable to track liabilities and invoice receipts.
Allows multiple suppliers for each inventory item.
Allows multiple remit-to addresses for vendors.
Supports data entry in multiple modules at the same time, which allows processing of a purchase order and the corresponding sales order simultaneously.
Reporting
Provides reports for inventory reordering and backorders, and purchase order status by item, vendor, and buyer.
Displays or prints 24-month vendor purchase history and vendor balances complete with graphs in Microsoft Excel.
Real-time Business Status Report provides immediate status for open purchase orders, unbilled purchase orders, and period-to-date orders and receipts.




click pictures to view larger images
Key Reports
Each report can be customized from a matrix of user-selected options: displayed, printed, exported to a spreadsheet, faxed, sent by e-mail, or saved on disk. Some of the reports included are:
Blanket Orders
Business Status Report
Drop Shipment Status
Open Orders Report
Pending/Completed Inspection Reports
Purchase Order Receipts
Purchase Orders
Recommended Reorders
Recurring Purchase Orders
Status Report (by Purchase Order, Vendor, Item and Requisition number, and Request Date and Department)
Vendor File Report
Vendor Labels




click pictures to view larger images
Document Routing for Purchase Order
(exclusively for Sage Pro 200)
New workflow and routing capabilities in the Purchase Order module simplify your order handling process. When you leverage these powerful new features, the drudgery and monotony of tedious manual approvals and constant paper searches will be behind you forever.
The best thing about the built-in routing is its unprecedented flexibility. Setup flexibility enables you to define how much or little control you want for each process. You can determine approval levels and limits, processes and routing, and configure routing to match the way you operate your business. You'll find that managing your workflow has never been easier.
Automatically or manually route documents to reviewers for approvals, including purchase order printing, and purchase order receiving.
Define your own sequence of processes for routing various document types.
Use the routing tree for easy setup of workflow and routing processes, defined at the document or process level.
Choose from two routing types-responsibility or command.
Switch routing OFF or ON, at company and document-type levels.
Specify your own approval limitation codes.
Flag documents as approved, rejected, or hold for more information.
Re-route documents on the fly.
Send routing notifications using either ProAlert or the Executive Dashboard Message Center.
Cancel routing automatically or manually when documents are voided.
Click Here
to go back to Sage Pro ERP product page.