sage Pro ERP - System Manager
The Sage Pro System Manager module is the control center for the entire Sage Pro ERP system.
Sophisticated tools are included in System Manager that ensure data integrity, streamline processing, and deliver enhanced security management. With System Manager, you can configure system and workstation settings, user security, and more.
The module's data dictionary provides utilities for viewing and maintaining database files, and enables you to modify and create your own custom databases and indices.
Flexible period-end and year-end closing routines enable you to process, archive, and purge transactions on a schedule tailored to fit the way you operate your business.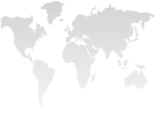 Phone:
(503) 241-5432

Toll-Free:
(800) 713-3361

Fax:
(800) 948-8891

Email:
info@coatesassociates.com

Submit A Work Request
Features
Desktop Features and Favorites Toolbar
A new Task List option added to the Desktop enables you to choose a customizable Desktop menu to fit your unique business needs.
Access DataDrillers from the Favorites Toolbar.
Custom menus enable you to access as many as ten different user-defined custom options.
New Data Center icon located in the toolbar enables one-click access to view fields, browse tables, and maintain dictionary attributes.
Calendar view button added to all date fields.
Desktop pictures, colors, and graphics can be added to each Company.
Screens can be resized to allow expanded grids to view more data.
Users/Workstations
Gain tighter control with user security enhancements (improved SOX Compliance).
Get more flexibility with an increased User ID field length of six characters.
Password maintenance lets you control user access by function, time of day, and date range.
Offers option to encrypt user passwords and names for added security.
Records and reports user audit trails detailing time-specific information about user actions.
Lets you designate whether users have read-only access or the ability to also edit various records (e.g., inventory, customers, vendors, and General Ledger accounts).
New Users Information Settings tab consolidates all user functions and settings in one easy-to-access, tree-view menu.
User privileges, settings, reports, and data views can be easily selected and copied from one user to another and across companies.
User-defined custom reports can be assigned to specific users or companies and selected from the option grid when printing.
Fiscal Calendar and Period Close
Flexible, redesigned Fiscal Calendar includes up to 365 periods:
Modify structure of existing calendars with the redesigned Fiscal Calendar
maintenance. Flexible period-end and year-end closing routines separate the closing, archiving, and purging of transactions, to allow independent processing.
Working with Company Data
Import directly from another Sage Pro installation:
Enables you to change key values, such as customer, inventory, item, or vendor
numbers throughout the system. Includes laser printing technology to produce high-quality, low-cost business forms on plain paper.
System Recovery utilities can update and verify database file structures and indices, clear user flags and file locks, delete unused temporary files, and clear the Error Log.
Error Log provides System Administrator with powerful tools and information to track down system faults.
Transaction rollback ensures data integrity and provides the ability to recover from interrupted transactions.
Expanded Company ID field allows up to 10 alphanumeric characters for an unlimited number of Sage Pro companies.
Date & Time and Spell Check option buttons added to all Notes fields.
New Import Data Wizard imports customers, vendors, items, and GL accounts in selected file formats to more easily convert data from other accounting applications.
Data Dictionary
Rule tables provide data entry validation to ensure data input accuracy.
Data dictionary stores information about application and custom database files, their fields and indices, data types, and program processes.
Database containers ensure security and seamless access for better integration of third-party products.
Data Dictionary lets you expand key fields to user-defined lengths. Screens and reports have been designed to accommodate lengthened fields.
DataDrillers
Data views provide instant custom-defined views of your data from any file in the data dictionary using the DataDriller.
Key Reports
Each report can be customized from a matrix of user-selected options: displayed, printed, exported to a spreadsheet, faxed, sent by e-mail, or saved on disk. Some of the reports included are:


User Activity Report
Disk Usage Report
Key Change Audit Log
Key Change List
Setup Information Report
Click Here
to return to the Sage Pro ERP product page