Sage Pro ERP - Work Orders
The Sage Pro Work Orders module teams up with Production Entry to deliver component allocation, work order creation and generation, routing, and Material Requirement Planning (MRP) features.
Work Orders provides the necessary MRP system tools to manage production orders, inventory, and resources in a manufacturing environment.
Enhanced MRP to Purchase Order link and ability to create PO Bids with greater efficiency add additional value to this dynamic manufacturing solution.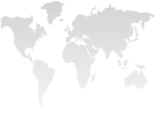 Phone:
(503) 241-5432

Toll-Free:
(800) 713-3361

Fax:
(800) 948-8891

Email:
info@coatesassociates.com

Submit A Work Request
Features
Production orders can automatically be generated from MRP system sales order requirements.
Enter work orders with the option to associate with an order or customer.
Ability to attach files to work orders
Take advantage of the improved MRP to Purchase Order link
Automatically close work orders on shipment
Generate work orders based on MRP system requirements, shortages, or forecast.
Generate purchase order bids based on shortages, or forecast.
Option to use routes specifying operations and work centers.
Set work order status to held, approved, or exploded.
Supports top, bottom, and smart-level explosion.
Option to include component allocation with smart explosion.
Includes option to use finished location for component usage.
Works with stores, bins, serial numbers, and lot numbers.
Includes option to specify a job number on the work order using MRP system features.
Select to automatically create daily completion logs.
Supports multiple reporting calendars for time-phased requirements.
Access the bills of materials, customer, and inventory files from Work Orders.
Complete work orders to update inventory and generate journal entries.
Ability to easily customize key MRP system terminology.
Update work orders through an import process that links with third-party applications
Filter for approve, explode and complete work orders
Support Serial number in work orders
Roll price changes from the configuration screen into orders
Add notes to individual work orders
Create PO Bids easier and produce work orders that include order quantities, supplier values, and lead times.
Standard Reports
Pro Forma Work Orders
Work Order Travelers
Work Orders
Work in Progress
Gross MRP
Net MRP
Shortages MRP
Variance Analysis
Routes
Finished Goods
Operations
Work Centers
Where Used on Routes
Click Here
to return to the Sage Pro ERP product page.