Sage Pro ERP - Return Merchandise Authorization (RMA)
Using the new Sage Pro RMA module, you'll gain new insight into the quality of the items that you sell, while gaining tighter control of goods returned and repaired.
RMA also makes it easy to create and enforce return policies that are unique to your business, and helps ensure proper application of restocking fees when appropriate.
Plus, it's easy to access all return information for reporting purposes.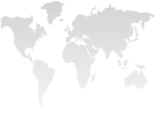 Phone:
(503) 241-5432

Toll-Free:
(800) 713-3361

Fax:
(800) 948-8891

Email:
info@coatesassociates.com

Submit A Work Request
Features
Processing and Tracking Returns
Control the routing approval process across multiple return types.
Choose automatic or manual RMA numbering.
Track returns by Items and Customer.
Easily set up your allowable number of days for a return policy.
Automatically track and enforce your return policies.
Override allowable days for a return with privilege control.
Define warranty parameters.
Assign warranties to products or inventory items.
Validate warranties against defined parameters.
Allow authorized users to override warranty settings.
Set up multiple warranty policies.
Assign multiple warranties to any one item.
Mark up item price for extended warranty during order and invoice entry.
Set up policies for applying restocking fees.
Define restocking fees by item, product line, and return reason.
Automatically calculate and apply restocking fees during returns when your parameters are met.
Allow authorized users to override restocking fees.
Set up policies and acceptable return reasons.
Apply return reasons through return policies.
Associate restocking fees with specific return reasons.
Automatically calculate and apply restocking fees based on return reason.
Handle both refunds and repairs.




click pictures to view larger images
Inquiries
Look up invoices from Order Entry for quick processing.
Drill down to documents from the RMA screen.
Integrations with other Sage Pro Modules
Receive return items into various inventory locations, based on return reason.
Keep track of repair status in conjunction with the Job Cost module.
Reporting
Monitor returns history.
Easily identify trends for varying return reasons.
Click Here
to return to the Sage Pro ERP product page.