Sage Pro ERP - Accounts Payable
The Sage Pro Accounts Payable module provides robust accounting features to make it easy to manage your cash flow process and help you save money. Accounts Payable creates checks and tracks credits, discounts, partial payments, and recurring obligations, and generates warning notices to help prevent losses, enabling you to effectively manage your business expenses.
This module includes numerous vendor and payable inquiries and an extensive library of expense analysis reports. Management of critical recurring tasks such as credit card purchases, check processing, matching of invoices to purchase orders, payables aging, pre-payments, bank reconciliation, and 1099s has never been easier or more efficient than with Sage Pro Accounts Payable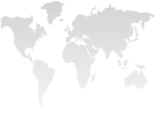 Phone:
(503) 241-5432

Toll-Free:
(800) 713-3361

Fax:
(800) 948-8891

Email:
info@coatesassociates.com

Submit A Work Request
Features
Maintaining Vendors
Vendor and customer merge capabilities.
Vendors can be placed on payment hold, purchase hold, or both.
Vendor URL and e-mail address support.
Multiple remit-to addresses.
Locates vendor records by full or partial vendor numbers, names, and telephone numbers on pick lists.
Vendor records have an Active / Inactive status indicator.
New expanded capabilities have been added to the Vendor Payment Terms Maintenance screen.




click pictures to view larger images
Entering and Managing Invoices
Create multiple invoices for a single purchase order receipt.
Customize the Invoice Number field.
Permits user-defined periods for aging payables.
Alerts you if vendor credit limits are exceeded.
Records and tracks credit card purchases to both the credit card company and the vendor.
Allows easy prioritization of invoice payments with as many as 14 priority levels.
Create invoices manually or match them with received purchase orders.
Value-Added Tax (VAT) Support.
Close unbilled purchase orders.




click pictures to view larger images
Creating Disbursements
Option to print checks in company name order.
Selects and calculates early payment discounts.
Displays total accounts payable and approved-to-pay amounts.
Allows partial payments on open invoices.
Allows application of open debit memos to selected invoices.
Check-voiding capability streamlines processing for lost checks.
Create pre-payments without creating an invoice.
Allows non-check payments of invoices, such as wire transfers.
Flexible approve-to-pay feature allows easy selection of desired invoices based on user-defined criteria (vendor, discount date, invoice date, etc.).




click pictures to view larger images
Bank Reconciliation
Allows for a virtually unlimited number of checking accounts.
Expanded bank reconciliation options include ability to import open financial exchange (OFX) files from banking institutions and color enhanced screens for easier reconciliation.



click pictures to view larger images
Reporting
View credit card transactions on the Vendor Maintenance Inquiry screen.
Generate vendor aging report by vendor groupings.
Enjoy improved prepayments reporting.
Real-time Business Status Report provides immediate status for current balance, cash balance, net cash forecast, approved to pay, period-to-date payable, and payments and discounts/adjustments.
Separate 1099 closing: Continue to enter AP payments after year-end close.
Print 1099s to laser printers (option to include 1099s above a minimum dollar amount).
Produce 1099s for a previous year at any time (capability to file 1099s electronically).
As-of Aging Reports enable users to specify a prior date and produce the report as of that date.




click pictures to view larger images
Key Reports
Each report can be customized from a matrix of user-selected options: displayed, printed, exported to a spreadsheet, faxed, sent by e-mail, or saved on disk. Some of the reports included are:
Accounts Payable Aging (Past Due and Forecast)
Accounts Payable Discount Report (Pending and Lost)
Accounts Payable Journal
Approved to Pay
As-of Aging Reports
Bank Reconciliation
Business Status Report
Cash Requirements
Check Register
Checks (in user-defined top stub format)
Credit Card Transaction Control Report
Invoice Register
Master Distribution Journal
Unbilled Receipts Report
Vendor Aging Report




click pictures to view larger images
Accounts Payable Electronic Funds Transfer (EFT) Module
The Sage Pro Accounts Payable EFT module enables you to process payments to your vendors electronically. Payments are generated in ACH file format so that they can be easily made through the Direct Payment option in Accounts Payable. This highly useful feature is a must-have in today's competitive world of electronic commerce, credit and debit cards, and aggressive return policies.
Click Here
to go back to Sage Pro ERP product page.