Sage Pro ERP - Executive Dashboard
(exclusively for Sage Pro 200)
The Sage Pro Executive Dashboard gives you and your executives the ability to check the pulse of your company in seconds.
Instant access to business intelligence allows you to easily identify issues and work to prevent problems before they happen.
You and your managers will appreciate the Dashboard's accessibility-viewable either at the office or over the Internet at any time.
You can quickly spot issues, filter through module information, drill down to source transactions, and communicate with stakeholders all from one central location.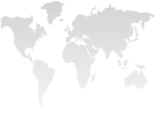 Phone:
(503) 241-5432

Toll-Free:
(800) 713-3361

Fax:
(800) 948-8891

Email:
info@coatesassociates.com

Submit A Work Request
Features
Save time digging through data and easily prioritize your most pressing issues. Click through five smart tabs and you are instantly updated on the health of your business.
Chart trends and track progress for a variety of important factors, using the Favorite Views tab.
Quickly get the information you want in a format you understand.
Stay up-to-the-minute with the Business Status Report (BSR) screen, which includes cash balances, forecasts, and inventory values.
Funnel data from your Accounts Payable, Accounts Receivable, Order Entry, and Purchase Orders modules into one handy, at-a-glance view. From there, you can print or drill down into details with ease.
While working through a Web browser, use Contact view to look up your customer and vendor information through easy-to-sort lists.
The Message Center allows you to communicate proactively with your team. Now with remote access through the Dashboard you gain even more flexibility to focus on your business. Plus, check your messages, return calls, and track order placement-all from one screen.




click pictures to view larger images
Click Here
to return to the Sage Pro ERP product page.