Sage Pro ERP - Shop Control
The Shop Control module is used with Production Entry and Work Orders.
It provides Manufacturing Resource Planning (MRPII) features such as shop floor capacity scheduling, what-if planning capabilities, and WIP tracking.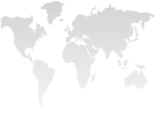 Phone:
(503) 241-5432

Toll-Free:
(800) 713-3361

Fax:
(800) 948-8891

Email:
info@coatesassociates.com

Submit A Work Request
Features
Allows entry of plan orders for what-if scenarios.
Update and view progress of work order from WIP Tracking screen.
Import work orders to plan, view, and implement production schedules.
Access bills of materials, customer, inventory, route, and calendar files from Shop Control.
Easily customize key terminology.
Allows access to WIP Tracking screen from Customer Connect.
Standard Reports
Gross Requirements Plan
Net Requirements Plan
Shortages Plan
Plan Order Summary
Plan Order Detail
Work Centers




click pictures to view larger images
Click Here
to return to the Sage Pro ERP product page.