Sage Pro ERP - Production Entry
The Production Entry module provides bills of materials, sales kit, and configuration, and backflush processing.
Seamless integration allows access to inventory and customer files without having to leave the module.
Real-time costing from Inventory Control provides access to current information at all times.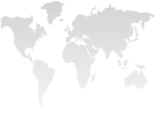 Phone:
(503) 241-5432

Toll-Free:
(800) 713-3361

Fax:
(800) 948-8891

Email:
info@coatesassociates.com

Submit A Work Request
Features
Allows for multi-level bills of materials.
Includes support for revisions.
Allows for global change/delete on BOM components.
Supports modular bill of materials.
Supports variable bill of materials.
Supports nested modular bill of materials.
Allows for phantom bill of materials.
Includes option to configure BOM during Order Entry.
Allows kitting during Order Entry or during Order Shipment.
Includes import bills of materials option.
Allows bills of materials settings of active, hold, or obsolete.
Easy customization of key terminology.
Multiple-level bill of materials now displayed in a treeview menu screen.
Separate scrap and variance accounts available.
Standard Reports
Bills of Materials
Finished Goods
Parents
Components
Where Used
Unused Items
Configurations
Manufacturing Journal
Click Here
to return to the Sage Pro ERP product page