Sage Pro ERP - Request for Quote (RFQ)
(exclusively for Sage Pro 200)
Give your staff maximum flexibility while maintaining control over your quote creation process.
Managed but flexible, the Request For Quote (RFQ) add-on module exclusively for Sage Pro 200 allows your staff to use the tools they're already familiar with, while managing the entire quote creation process using Sage Pro.
Moreover, RFQs can be automatically generated using Microsoft Word mail merge.
Simplify your quote and bid process from start to finish.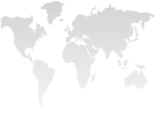 Phone:
(503) 241-5432

Toll-Free:
(800) 713-3361

Fax:
(800) 948-8891

Email:
info@coatesassociates.com

Submit A Work Request
Features
Control the process of generating and updating RFQs.
Easily compare quotes across multiple vendors.
Create purchase order bids for the selected vendor.
Automatically or manually convert the winning bid into an order for that vendor.
Define RFQ entry and maintenance screens.
Build your own entry and maintenance screens by setting up an automated process to request quotes from multiple vendors.
Edit RFQs with responses from vendors.
Take advantage of inquiries and drill-downs for easy comparisons.
Compare quotes in total by vendor.
Evaluate costs by individual item.
Create PO Bids for selected vendors automatically.
Enter part numbers from a selected vendor.
Automatically generate entire orders from bids by vendor.
Use the manual order generation process to pick selected vendor items from bids.




click pictures to view larger images
Key Reports
Click Here
to return to the Sage Pro ERP product page.