Sage Pro ERP - Project Accounting
Project Accounting provides an estimate, budget, and costing tool for job cost management. The module allows for up to four levels of cost tracking with project, phase, category, and cost-type definitions.
The job account mask supports the optional use of phases and/or categories as well as user-defined cost types. Project Accounting integrates with Accounts Payable, Accounts Receivable, Inventory Control, Payroll, Purchase Orders, and Order Entry.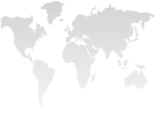 Phone:
(503) 241-5432

Toll-Free:
(800) 713-3361

Fax:
(800) 948-8891

Email:
info@coatesassociates.com

Submit A Work Request
Features
Four-level system allows virtually unlimited jobs, phases, and categories, with an expense type for each category.
Flexible job mask to optionally use phases and /or categories.
Supports user-definable cost types.
Allows jobs, phases, and categories to be copied from other jobs.
Supports use of templates for defining new jobs.
Customize screen labels for key terminology.
Enter job distribution from Accounts Receivable, Order Entry, Purchase Orders, and Inventory Control.
Add new phases, categories, and cost types on the fly.
Allows work-in-process timesheet transactions to be entered and edited for employees and/or subcontractors with real-time updates on job status reports.
Automatic update of budget and actual costs when changes are made.
Unlimited history for maintaining original estimates as well as current budgets and actual costs.
Detailed audit trails for each individual cost posted.
Transaction journal shows all job transactions with options for selecting source module.




click pictures to view larger images
Key Reports
Job Estimate
Job Status
G/L Reconciliation
Timesheets
Transaction Journal
Job List
Phase List
Category List
Resource List
Click here
to return to the Sage Pro ERP product page