Sage Pro ERP - Credit Card Processing
Sage Pro Credit Card Processing is a new module available in Sage Pro 100 and Sage Pro 200 that enables clients to accept credit cards as a payment type, and actually process the credit card transaction in real time from within Sage Pro.
This enables both the Order Entry and Accounts Receivable modules to transmit the credit card number of a customer to a credit card processor for approval, and then automates the funds transfer into the user's bank account.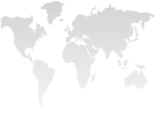 Phone:
(503) 241-5432

Toll-Free:
(800) 713-3361

Fax:
(800) 948-8891

Email:
info@coatesassociates.com

Submit A Work Request
Features
Supports IP-based network connectivity.
Supports both workstation- and server-based processing.
Supports 128-bit encryption of all credit card numbers.
Maintains multiple credit cards per customer, indicating default credit card.
Creates credit card receipts, deposits, and refunds.
Creates pre-authorization transaction during the order process and completes the sale by performing a Post-Authorization transaction.
Enter credit card receipt during invoice entry and apply directly to the new invoice.
Enter credit card receipt on shipment and auto apply directly to the new invoice.
Click Here
to return to the Sage Pro ERP product page.