Sage Pro ERP - Inventory Control
The Sage Pro Inventory Control module automatically tracks inventory balances, serial numbers, and lots (optional in Sage Pro 100), and product line information.
The module's sophisticated tracking functionality ensures that you always know your inventory costs, locations, and serial numbers. Plus, Inventory Control offers an extensive array of reports, enabling you to easily analyze and control your inventory.
All balances are updated in real time for up-to-the-minute, on-screen access. Inventory Control integrates with Sage Pro Accounts Payable, Purchase Orders, Order Entry, and Accounts Receivable to deliver up-to-the-minute status of current balance, inventory value, period-to-date gross margin, billings, receipts, discounts, and cost of goods sold.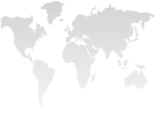 Phone:
(503) 241-5432

Toll-Free:
(800) 713-3361

Fax:
(800) 948-8891

Email:
info@coatesassociates.com

Submit A Work Request
Features
Maintaining Inventory Items
Tracks virtually unlimited inventory locations and two types of storage divisions within each location.
Tracks and reports on user-defined stores and bins.
Tracks costs at inventory locations utilizing in-depth inventory control software.
The inventory software tracks serial numbers and lot items when stored, ordered, and shipped (optional in Sage Pro 100).
Tracks and reports on user-defined inventory product lines.
Perform inventory transfers across companies.
Enjoy improved functionality for physical counts.
Define units of measure for stock, purchase, and sell inventory factors.
Supports different settings at the item level such as item type (asset, expense, inventory), taxable item, item class, miscellaneous code, commodity code, and more.
Links to General Ledger by storing a unique set of default accounts for each item at each location.
Supports inventory software data entry in multiple windows at the same time, which allows simultaneous processing of receipts and transfers.
Rule tables validate data entry for inventory item class, stock location, unit of measure, etc.
Allows multiple suppliers for the same inventory item.
The notes file within the inventory control software provides information on each inventory item.
Serial Number Audit Trail provides an audit trail for multiple receipts of the same item/serial number (optional module with Sage Pro 100).
Integrates radio-frequency and bar-coding warehouse automation technology with Sage Accpac WMS.
Inventory is automatically updated in the inventory software from sales generated in your ACCPAC eTransact Web store.
Inventory Items, Items at Location, and Items by Supplier have an Active / Inactive status indicator.
Set up bar codes for Items, Location, Lot No, Serial No, Stores, and Bin.
Support both numeric and alpha-numeric bar codes.
Store RFID.
Update item ID data in Inventory Control, Accounts Receivable, and Sales Order when you scan item bar codes online.




click pictures to view larger images
Item Forecasting
Store max/min quantities and use in recommended purchase order.
Item Forecasting Wizard can project the demand for an item individually and by group, and estimate a new order point and order quantity.
ABC inventory software analysis allows categorization of inventory items according to their overall performance or value.




click pictures to view larger images
Pricing and Cost Valuation
Supports LIFO, FIFO, average weighted, and standard cost inventory valuation methods.
Add inventory items to Price Groups in mass.
Multiple price schedules can be created from the inventory software for items based on cost markup, price discount, or fixed price methods, with options for dollar amounts of percentages and for as many as six quantity breaks per price schedule (pricing promotions can expire automatically).
Performs dollar or percentage mass cost and price changes to one or more groups of inventory items.
Item cost is maintained by location; the average, standard, and last receipt cost for each item is stored at each location.
Inventory price group function provides an easy-to-use inventory software template for complex pricing schedules to be rapidly applied to multiple inventory items.
Cycle Counts
Cycle counting process no longer freezes inventory records.
Cycle counts with comprehensive inventory control software ensure accurate inventory quantities by periodically checking designated high-cost and high-turnover items, without interrupting receipt or shipment entry activities.
Simplify imports from files made with an RF scanner using the new Import Wizard during cycle counts.
Reporting
Take advantage of Where sold/Where used lot reporting.
More user-defined filters available for Inventory Control reports.
The inventory control software provides 36-month inventory sales/usage history complete with graphs.
The complete inventory software real-time Business Status Report provides immediate status of current balance, inventory value, period-to-date gross margin, billings, receipts, discounts, and cost of goods sold when used with Accounts Payable, Purchase Orders, Order Entry, and Accounts Receivable.
Displays online sales history information for existing inventory items.
As-of on-hand inventory reporting provides the ability to specify a prior date and produce the report as of that date.
Print bar code labels for Items, Locations, Lot No, Serial No, Stores, and Bin.
Key Reports
Each report can be customized from a matrix of user-selected options: displayed, printed, exported to a spreadsheet, faxed, sent by e-mail, or saved on disk. Some of the reports included are:


Business Status Report
General Ledger Link Codes Report
Inventory Analysis Report
Inventory File Report
Inventory Journal Report
Inventory On Hand
Inventory Suppliers
Inventory Transfers Report
Inventory Worksheets
Recommended Reorders
Summary Report




click pictures to view larger images
Click Here
to return to the Sage Pro ERP product page