Sage Pro ERP - Bills of Lading
Sage Pro Bills of Lading is a material transfer management system designed to assist businesses that move material between warehouse locations or require a bill of lading to document goods sent to their clients.
The module integrates with Sage Pro Accounts Receivable, Inventory Control, and Order Entry modules to eliminate duplication of data.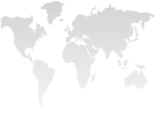 Phone:
(503) 241-5432

Toll-Free:
(800) 713-3361

Fax:
(800) 948-8891

Email:
info@coatesassociates.com

Submit A Work Request
Features
Allows printing of UPS and FedEx airbills.
Prints Bills of Lading-short form.
Easy-to-use interface to enter, ship, and receive transfers.
Distributor Requirement report includes Purchase Orders, Order Entry, and Work Order allocations.
Supports National Motor Freight Classifications (NMFC) codes.
Supports case pack, cube amount, and unit weight freight settings.
Optional use of Bills of Lading class codes.
Supports unlimited carriers.
Easily customize key terminology.
Works with serial numbers and lots.
Plans inventory transfers between physical warehouse locations.
Enables entry of required shipment and receipt dates.
Tracks inventory transfers between physical warehouse locations.




click pictures to view larger images
Key Reports
Airbills
Bills of Lading
Carrier Listing
Distributor Requirement Planning
Click Here
to return to the Sage Pro ERP product page.