Sage Pro ERP - Customization Manager
The Sage Pro Customization Manager module enables you to customize your Sage Pro screens and preserve your changes in future builds.
This powerful tool is designed to enable you to make user-specific changes to your Sage Pro screens without requiring access to source code.
This will save you from having to redo modifications every time you update to a new version.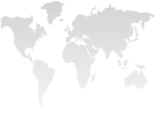 Phone:
(503) 241-5432

Toll-Free:
(800) 713-3361

Fax:
(800) 948-8891

Email:
info@coatesassociates.com

Submit A Work Request
Features
Create custom screen forms as sub-classes of existing forms and make custom screens available to specific users /companies.
Create Microsoft Visual FoxPro expressions that define the conditions in which a particular custom form is to be launched.
Enables Solution Providers to deploy custom screen forms without changing the existing Sage Pro form.
Provides maximum flexibility to change screen object properties such as field name labels, fonts, colors, field sizes, etc. on Sage Pro screen forms.
Enables Customization Manager to be added to the Favorites toolbar, providing access to the module from within any other Sage Pro application.
Enables export and import of customizations between companies.
Click Here
to return to the Sage Pro ERP product page