Coss Manufacturing
COSS Systems provides manufacturing solutions to Companies looking to optimize their operations through automation of business processes.
COSS Manufacturing Software manages the entire production process, including quoting, estimating, configuration, bill of materials preparation, job costing, scheduling, data-collection, warehousing, and inventory management. Built to operate effectively, and provide you with the information to make quick decisions COSS Manufacturing allows businesses to keep fit and prosper.
COSS Manufacturing delivers the benefits experience and input from the shop floor, while using the latest development tools. Integrated with front office applications such as SAGE ACCPAC ERP and SAGE Pro and QuickBooks Premier and Enterprise suites, COSS Manufacturing provides a full ERP solution, while allowing you to capitalize on a wealth of manufacturing expertise in a product that is constantly updated, improving and incorporating best practices from hundreds of manufacturing clients.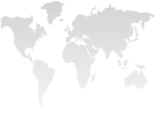 Phone:
(503) 241-5432

Toll-Free:
(800) 713-3361

Fax:
(800) 948-8891

Email:
info@coatesassociates.com

Submit A Work Request
COSS Manufacturing has product breadth, depth and stamina on a foundation of leading technology with a performance-to-price ratio tailored for small to mid-sized manufacturers. Because COSS Manufacturing is scalable you are able to change your business, either by growth in existing product lines or by the addition of new products and services. In both cases COSS can move with you. COSS Manufacturing provides the backbone to support your business, with the flexibility to change and grow with your business.
COSS contains the following modules:
Accounting Module
Estimating Module
Work Order Module
Job Costing Module
Auto Work Order Module
Bill of Materials (BOM) Module
CAD Viewer Module
Wireless
Calculator Module
Scheduling & Advanced Planning Module
Lot/Serial Control Module
Data Collection Module & Barcoding Module
APS Scheduling
Preventative Maintenance Module
Document Control Module
Reports Module
For more information visit Coss's website
http://www.coss-systems.com/